Rafting, in Aosta Valley, Italy
Infos & Prices
Pure fun, best shared with others. Live nature and adventure on the Dora Baltea.
The river has a space for everyone, from 7 to 70 years old!
We offer rafting programs suitable for all ages, tastes, level of experience, starting from 2 hours to one entire day, weekend, or a full week.
No prior experience is necessary.

Our guides, certified by the Federazione Italiana Rafting, provide you with the necessary safety instructions and lead you through the whole adventure.
---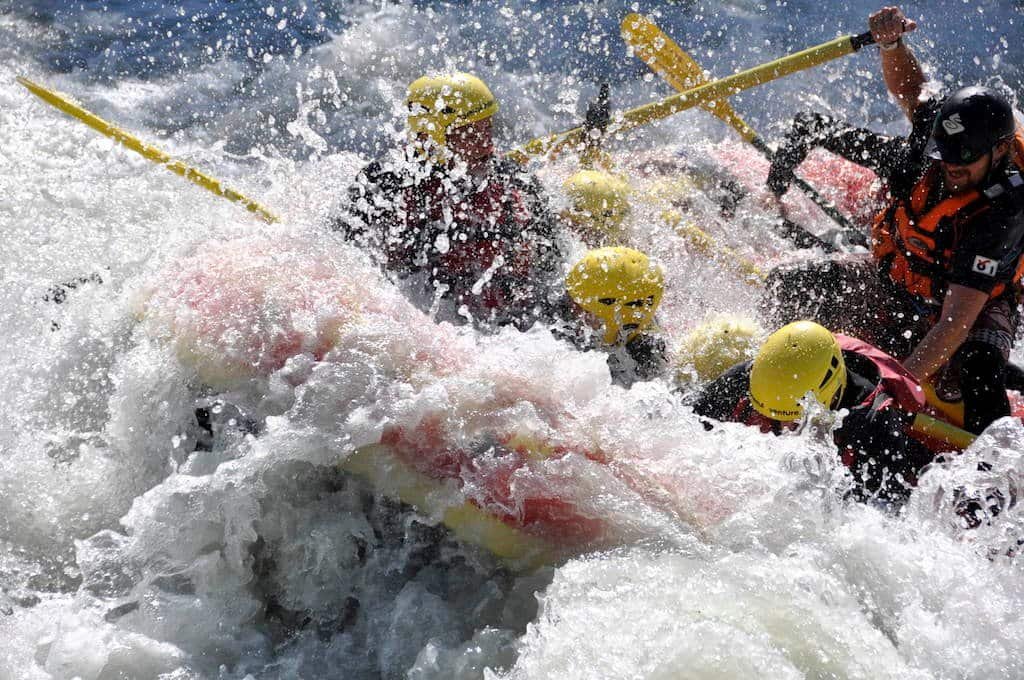 Perfect for thrill seekers!
The best white water experience in the Alps! Navigate the highest section of the Dora Baltea with the strongest rapids, at the foot of Mont Blanc.

Totem Adventure is the only rafting company running those rapids.
---
Ideal for families
Rafting is a great adventure for the whole family. There is an easy and fun section, ideal for you and your kids and for those who want to enjoy nature in a more calm way. If your children are too little, there is a playground nearby. On demand, we provide baby sitting service.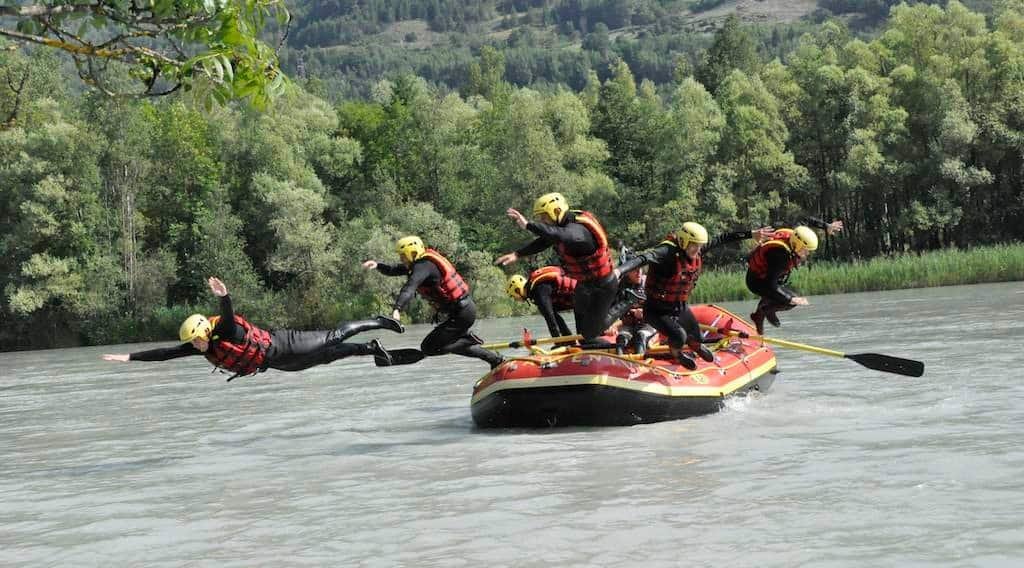 ---
rel=0&autoplay=0&theme=light&showinfo=0&autohide=1" allowfullscreen>
---
Prices
neoprene wetsuit
neoprene boots
protective jacket for splashing
helmet
lifejacket
paddle, raft and… Guide
bathing suite / shorts
T-shirt in capilene, fleece or wool (not cotton) to wear under the wetsuit
towel and what you like to take a hot shower
warm clothing, do not forget that we are in the mountains!
…and a great desire to have fun!
---